How Many Seasons Of Criminal Minds
If you're like us then the show criminal minds hold a very special place in your heart when the show ended in 2020 after 15 seasons and 363 episodes you presumably too broke to pieces we mean how could you not be sad right well wipe your tears because we're here to inform you that your favorite bau squad will indeed be returning listen up.
First up let's talk revival there aren't many procedural criminal tv dramas that last for several seasons without losing their edge. one of the programs that did stand the test of time was the well-liked CBS program criminal minds.
It maintained its upward trend for more than a decade the police drama has now gotten a renewal order from the streaming service paramount two years after wrapping up its victorious 15-season run and a massive 324 episodes on the network in 2020.
Fans would be thrilled to know that filming has started in recent weeks and a handful of the returning actors have shared snippets of their return to the set.
Criminal Minds: Beyond Borders
Which were both spin-offs of the original criminal minds didn't have the same level of success as the original and were canceled after their first and second seasons respectively.
Numerous more behavioral analysis shows ostensibly inspired by the popularity of criminal minds have debuted since but neither seem to catch on.
For those who are unaware the FBI's behavioral analysis unit is made up of a collection of skilled criminal profilers who use their knowledge of behavioral analysis to find deranged offenders in the making six members of the original ensemble are returning so there is a huge amount of hype surrounding the reboot and rightfully.
Criminal Minds Reboot Episodes
Next up here's what we know for sure so far according to Paget Brewster filming for the series recently started on august 8. it is said to have 10 episodes and according to the deadline, the cast is assigned multi-year contracts so if the show is successful at paramount it may run even longer we don't want to jinx it but so far so good.
Criminal Minds ScreenWriter Erica Messer
For the remake of criminal minds, erica messer who worked as the show's lead screenwriter for 11 years will take on the roles of showrunner executive producer and writer the gangs are all coming back together.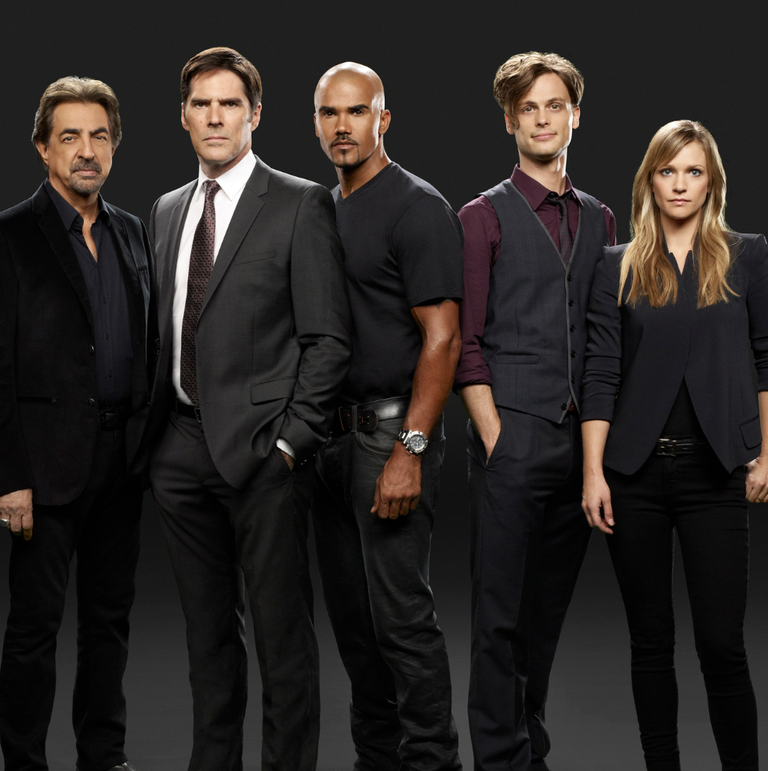 The series will carry on from the first criminal minds and be part of the lore as well for the pilot we hear the BAU will encounter one of their greatest challenges yet in this episode an unsub who has exploited the virus to build a sizable network of serial killers you probably guessed it the episode picks up shortly after the outbreak the bau will begin seeking out these killers as the globe begins to open up once more we can't wait
The Criminal Minds Reboot Cast
Coming up what about members of the cast who are not coming back and why while talking?
Matthew (Spencer Reid) Criminal Minds Reboot
Matthew's decision not to join the reboot in an interview with looper Paget briefly discussed the reason why she stated that it was only Matthew who had appeared in every episode during the previous two seasons he completed 15 years in a row the person was on one show from 25 to 40 years of age and that's when they used to shoot 22 to 24 episodes per year during that time don't get us wrong.
We love the 22-episode run we had good times but we do not want to do it again she continued and said she could see why he was never able to go do other things he longs to be in charge his first audition was for criminal minds after he graduated from NYU to become a director imagine.
That 15 years have passed since you first had no intention of becoming an actor brewster spoke softly about her friend and former co-star adding that she does hope he changes his mind.
But we're not going to lie it kind of makes sense to us too now as to daniel's homecoming she responded that daniel Henney is on the wheel of time which shoots in Prague.
They are retained for a further few years although daniel won't be able to rejoin the cast at the moment things do happen in life so we never know what might happen that's true we never know.
Paget Brewster (Emily Prentiss) Criminal Minds
Paget Brewster is promoted to series regular for season 12 of criminal minds we all knew the actress was set to return to the supervisory special agent's role but what we didn't know was that Paget Brewster will also become a series regular from season 12 of Emily Prentiss criminal minds.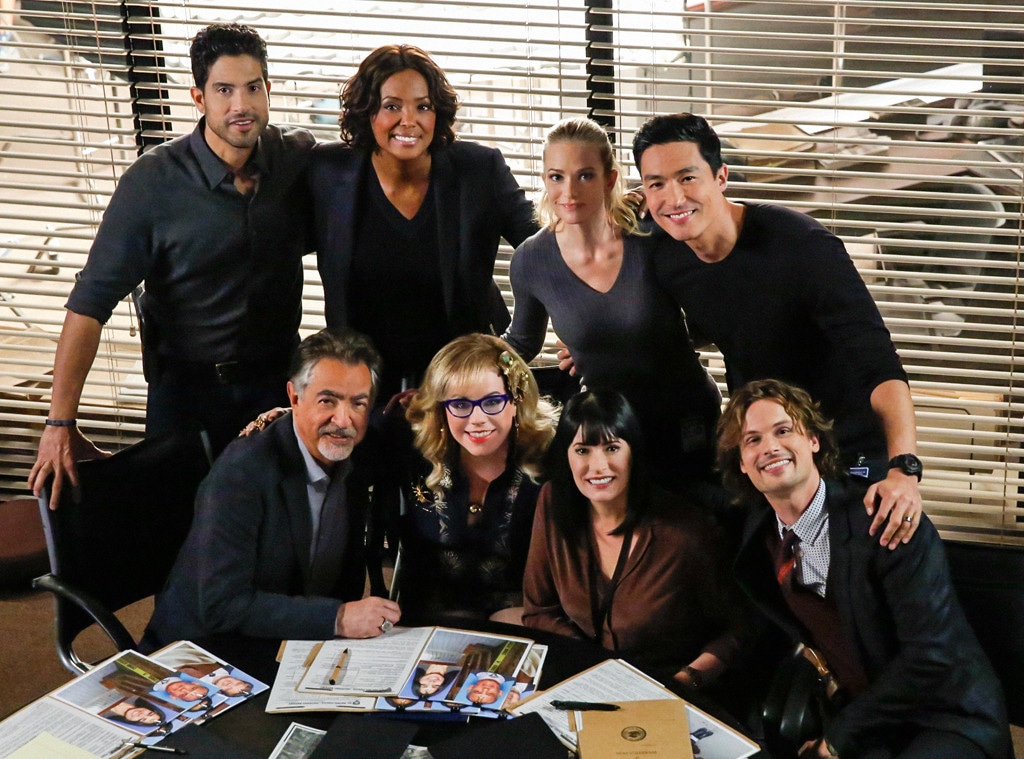 Paget is already scheduled to guest star in a number of episodes of criminal minds where she will reprise her SSA Emily Prentiss character the tentative airdate for her debut episode is deep breaths on October 12th the show's executive producer and showrunner erica messer exclaimed that their all so pleased to have Paget with them full time.
According to Erica, she has been sorely missed by the BAU family both on and off the screen and it's been wonderful having her back on set it's as if she never left messer stated we love that that's not all.
Criminal Minds Paget
Criminal Minds Paget reveals her edgier makeover for the revival when criminal minds returns for its impending paramount relaunch viewers will see an Emily Prentiss.
Who is sassier no filters and it all starts with the hair we like the sound of that apparently Paget brewster a franchise veteran posted a picture from her first day of hair and makeup for the eagerly awaited revival on Monday her sneak look included a significant message.
She said hello guys and continued that she thinks everyone is anticipating a bit more senior sassier gray-haired no filter prentice but it's okay if you aren't.
Just let someone else know Brewster added Paget brewster whose criminal mind's character was renowned for sporting jet black hair for the entire 15-season duration of the program has made a strong case for acting parts in the future that embrace her natural complexion.
In July she tweeted that she likes her gray hair and while she has been under pressure to diet and act like she's 35 again she simply doesn't want to she explained that we all have important issues to deal with and this is only a little conflict.
But she does believe that we all have minor internal conflicts yet she would want to begin by treating one another with respect even when we disagree please she added that folks are something we can get behind.
Next what other casting updates should we look out for brewster is the most recent casting adjustment for the well-liked CBS procedural or at least this one was consensually confused to let us explain.
Thomas Gibson (Hotch) Criminal Minds
Thomas Gibson was fired from the show in July following an altercation with series producer Virgil Williams while they were filming Gibson claimed that once the employee turned aggressive.
He fired him as payback then CBS and production company ABC studios delivered the shocking news that the actor who has appeared in all 255 episodes of the procedural would not in fact be returning to criminal minds.
After serving a two-week suspension although Gibson's first offense wasn't the physical altercation the incident proved to be his last additionally it clarifies their conflict with Shamar who left the show after 11 seasons.
Paget Brewster and Joe Mantegna's Criminal Minds
Coming up let's see what Paget Brewster and joe Mantegna have to say upon return from filming since the resurrection was originally announced paramount's revival of the hit series criminal minds has kept viewers updated via social media
People like Paget Brewster and Joe Mantegna who have some really amazing behind-the-scenes peaks to share with the audience have recently provided examples and snippets of filming resuming their roles actors like brewster and Mantegna have used Twitter and Instagram to interact with fans and provide updates on the show's development.
For those who have grown to adore the role of agent David Rossi seeing the word Rossi and large letters on a trailer in an image tweeted out by Mantegna can be exciting brewster's first day back in hair and makeup for her part as Emily prentice raises a lot of concerns about what lies ahead for the team in this reboot gaining interest and curiosity from all over now that's marketing done right.
Criminal Minds Reboot Release Date
On Thanksgiving Day, Nov. 24, just on Paramount+, the 10-episode season will debut with two episodes. Up until the mid-season finale on Thursday, December 15, fresh episodes will air each week on Thursdays after the premiere.
When the season returns on Thursday, Jan. 12, all-new episodes will air every week until the season finale on Thursday, Feb. 9.
Last but not least let's see what Criminal Minds' new regular has to say about the reboot depending on when they first encountered Paget brewster's work different people have different perceptions of her.
While joey and chandler were the first to fall in love with their own friends we did so first in all honesty brewster can play any one of a dozen distinct characters.
But Emily prentice the unit leader of the criminal minds behavioral analysis unit has undoubtedly won her the most loyal following over the years.
Paget spoke candidly about working on the show how it differed from her previous parts and how it benefited her career in a recent interview before joining the series.
Patrick brewster revealed to the list that she was a major admirer of criminal minds and other crime dramas like law and order so when she received the opportunity to star in criminal minds she was ecstatic she described the entire event as thrilling.
She said even though criminal minds are very restrained there isn't much smiling there are serial killers and guns the former friend's actress was quite delighted to join the cast.
We were quite delighted she joined too that's a wrap let us know in the comments below how excited you are for the Criminal Minds reboot.